Corporate Services  Outsourcing In Singapore
Company owners, especially small business owners and entrepreneurs, can outsource most of the corporate tasks to corporate services and outsourcing firms in Singapore. It helps the businesses in liberating time for other significant activities and improvement of the company's administration.
Aglow Corporate Services Pte Ltd offers accounting and bookkeeping outsourcing services for many enterprises in Singapore and helps them enhance their efficiency and reduce any additional costs. We ensure that the businesses comply with the statutory requirements and follow the guidelines provided by the ACRA.
We also offer expert and valuable advice to our clients, which helps them improve their work procedures. Also, we assist them in increasing profits, minimise risks, and improve their work quality.
By outsourcing corporate services to Aglow Corporate Services, you will employ professionals who are experts and skilful enough to run your office tasks smoothly and keep up with the documentation to avoid any hassle or penalisation for your company.
Advantages Of Corporate Services & Outsourcing
Cost-Effective
Business requires the effective use of money to flourish and strive for growth. A few budget-cutting here and there allows more resources and cash for some other significant business activities. Corporate services outsourcing helps the companies in saving a lot of money. Significantly, start-ups and small businesses benefit more with the help of corporate services and outsourcing firms. They can easily outsource and delegate the tasks to professionals instead of setting a new department or hiring individuals for their company.  All of this helps in reducing the overall cost and expenses of the company and saves money for other business operations.
Experience And Knowledge
Companies require expert, trained, qualified, and competent personnel to handle all administrative tasks and activities. However, small businesses usually lack the finances to hire experts as their staff members. Moreover, companies need to follow various guidelines and statutory requirements to comply with the rules and regulations. If they do not have the knowledge or experience to maintain the accounts properly, they can land up in huge trouble. Hence, it is beneficial to hire an outsourcing firm and seek help from professionals.
Focus On Significant Business Activities
After employing corporate services and outsourcing companies, the business owners will get more time at hands to increase their productivity. They can focus on various business activities that were neglected due to lack of time. It will help raise the company's income, increase resources for business, and improve the overall company's infrastructure. The company owners can concentrate on their primary tasks rather than resolving trivial matters.
Advises And Resources
Corporate service providers are not only your go-to firms for outsourcing certain business activities, but they also have valuable feedback and reviews to offer. These companies have skilled and trained staff with accurate knowledge and the right resources to combat various corporate matters. It allows new businesses to share the risk with professionals and seek their assistance. Due to this, they can reduce the risks of human errors and incompetency in business development.
Meets Deadlines
If you wish to give your mind and body a break from regular account management tasks, outsourcing corporate services will work best for you. Our experts are trained from the world's best training institutes. Their years of experience in the domain make them highly suited to solve all your issues easily. Indeed it is a great way of attaining order for your business, yet keeping everything managed and organized properly. That way, your document submission is never delayed, and everything is done within deadlines.
Why Choose Us?
Transparent And Honest Dealing
We believe in the provision of transparent and honest services. Our charges and fees are transparent and do not change with time. We will quote you transparent pricing at the start of our contract and stick to it until the end. You will not get any surprise in the form of hidden costs or additional charges with us.
Fast And Easy Process
Our work procedure and the internal system are solid and efficient. We work effectively and quickly on all the needs and demands of the customers. We ensure fast delivery and simplified execution of all the processes for our client's benefit. You can rest assured to find accurate and consistent outcomes with Aglow Corporate Services.
Convenient And Comfortable
We have made the hiring procedure really simple and easy. You can easily employ us for outsourcing purposes and select the services you need. We make the whole procedure convenient for our customers and manage all the administrative issues on their behalf. Be it accounting, Corporate secretarial service, or taxation services, we are dedicated to providing excellent services and efficient results to the clients.
Experienced And Skilled Staff
We have the right resources and competent staff to deal with the various requirements of our customers. All the individuals hired by Aglow Corporate Services are qualified and experienced in handling and managing several business services and outsourcing. They have completed many tasks, prepared, and submitted unlimited reports and listings of different companies and businesses. All the professionals are well aware of the regulations set by the ACRA and follow them for the company's advantage.
A Wide Range Of Services Available
We offer a broad range of corporate services to our clients, including accounting, bookkeeping, taxation, payroll, and all the additional services. It helps the company owners stay focused on their business and work for its development and improvement.
Cost-Efficient
Our corporate services are affordable and economical for all companies, especially small businesses, and start-ups. We aim to enhance their efficiency at the most effective cost and offer assistance at the minimal price possible.
We give you a peace of mind with our integrated and comprehensive corporate services.
Accounting and Bookkeeping
Free-up management from administrative tasks to concentrate on higher-level finance decision-making.
Company Incorporation
We will assess your business and advise you on the right business entity to be used.
Corporate Secretarial Services
Appoint a Company Secretary within 6 months of its incorporation.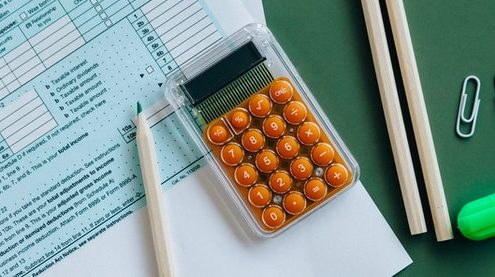 Do you know that around 30% of SMEs fail in the first year and…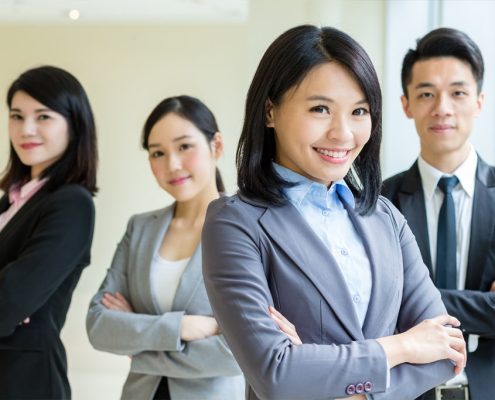 It is mandatory in Singapore to hire a corporate secretary when…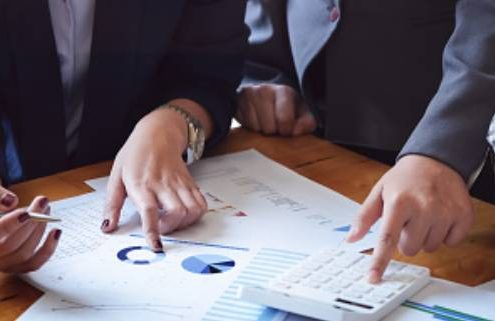 Accounting and bookkeeping services is a very popular term in…
Singapore is one of the hottest business destinations…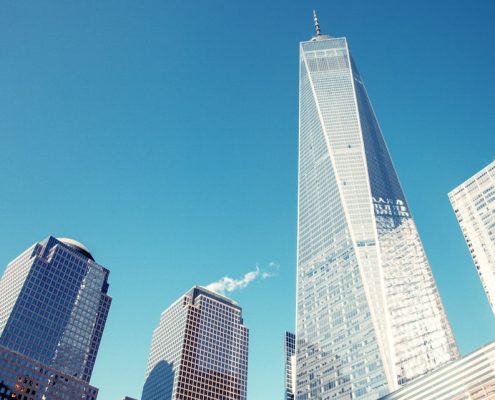 There is an increase in numbers of businesses getting registered…
As your business starts to grow and your accounts start looking…