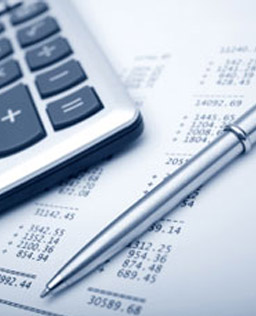 If you plan to incorporate your company in Singapore, you will be required to follow certain rules and regulations. These rules are set up by the government and come under the Singapore Companies Act. All the companies in Singapore come under these rules to ensure smooth functioning and accuracy.
Here Are the Benefits of Outsourcing Accounting and Bookkeeping Services that Your Company Can Avail
Easy account maintenance
Financial account management
Preparation of financial statements
Better handling of problems
Better decision making
Everything is private and confidential
We also offer accounting and bookkeeping services in Singapore with the following tasks and more.
Preparation of all types of sheets and statements, including balance sheet and profit and loss statement
Reporting of the accounts receivable and payables
Collaborate with auditors for clear checking and audit queries
Composition of audit schedules
Group consolidation and production of management accounts for the senior management and shareholders
Composition of the fixed assets reports with complete details
Maintains cash book with bank details
Every other type of listings, such as purchase, sell, etc
Accounting and bookkeeping services in Singapore are important to SME Accounting, operating in a competitive environment. Aglow Corporate Services provides outsourced bookkeeping services and outsourced accounting services in Singapore to SMEs that have difficulty filling the accounting positions. The subsidiaries and branch offices of multi-national corporations looking for reliable and affordable accounting services in Singapore are benefited by outsourcing their accounting functions to us.
What Is An Accounting And Bookkeeping Firm In Singapore?
As an accounting services provider in Singapore, we aim to help our clients better account management. We desire to provide our clients with the best accounting services. Our specialized team will handle all your accounts and will provide you with the best solutions that will aid your firm in the long run. Besides this, we will also assist you in preparing payrolls and audit reports.
Why Should Companies Acquire Professional Accounting Service?
Accounting services provider in Singapore takes all the non-core business tasks, financial matters, and paperwork in their hands, which help the business owners in focusing on their main goals and profit their company. When you hire firms for outsourced bookkeeping services, you can take your mind off several trivial matters. These firms help you in:
Maintaining the company's accounting records and sheets
Preparation of the financial reports and statements
Complying with business statutory and accurately filing annual reports
Identify the company's financial health status and the areas for improvement
Advises and gives feedback to the company owners regarding the improvement of finances
Makes auditing schedules and simplifies the procedure
Gives accurate information about the cash flow
Professional and expert accounting firms help small businesses in saving money, effort, and time. Small businesses can strive towards their goals with a better financial status under the guidance of experienced professionals.
Advantages Of Hiring Accounting Services Provider In Singapore
No Hassle, No Stress
If you want to get rid of the headache of account management, nothing can be better than hiring outsourced accounting services in Singapore. You will not be required to spend additional time managing your company's account. We will help you manage your accounts efficiently so that you can avail your energy in other fruitful business tasks.
Besides this, when you consult Good accounting and bookkeeping services, you will not have to hire a separate team to look after your accounts. So what are you waiting for? Hire us today and free yourself from the struggle of finding the right accounting staff. It requires spending time and going through a rigorous procedure, which can become hectic for you. Moreover, if the hired staff is fresh in the field, you will have to train them and deal with their human errors.
In contrast, if you put your trust in a reputable bookkeeping firm in Singapore, you can avoid this whole activity by outsourcing it to the firm. It will help you reduce stress, and you can have peace of mind. Further, you would not worry about the work as the outsourced accounting services in Singapore are experts in their work and accurately comply with the regulations for your company.
Experienced And Professional
Accounting requires varying degrees of expertise and skills. Not every accountant hired and appointed by your HR department would have overall knowledge and experience of everything related to accounts. However, professional accounting service providers have individuals with industry-wide knowledge and information about business compliance. They will help you in simplifying procedures and prepare reports and listings.
Prioritisation Of Significant Areas
The accounting and bookkeeping services in Singapore also help businesses in identifying the area that needs improvement for the development of the business. They make you focus on those sectors that have scope for growth and can drive you towards success. With the help of accounting services for small businesses in Singapore, these businesses can improve their financial health and prioritise significant areas for the company's development.
More Time At Hand
A professional bookkeeping firm in Singapore is focused and dedicated to completing tasks and meeting deadlines. They have personnel who takes care of all the statutory compliance and manages the preparation of financial statements and reports. Moreover, when an organisation outsources these trivial and time-consuming tasks to a firm, they gain more time. Thus, they can make better plans, strategies, implement new methods, build new business relationships, and grow their company.
Maintain Confidentiality
An accounting service provider is liable to keep your financial information, reports, and statements confidential. They take care of your business's privacy and confidentiality. Also, you can trust them with honest and transparent bookkeeping services. Their primary goal is the customer's satisfaction and contentment.
Accurate And Reliable Outcome
A professional and experienced accounting firm will ensure the preparation of accurate reports and files. They help you prevent any frauds and easily detect any discrepancy in the financial statements. With deep industry knowledge, modern technology, training, and experience, the accounting services for small businesses in Singapore can help them grow and assist them in drafting reliable and appropriate final reports and statutory compliance.
Cost-Effective And Economical
Making a contract with an accounting service provider and outsourcing your account details can help you save money. With an in-house setup, the costs are expected to rise, as you will hire staff, train them, and pay their salaries. You will also need to specify an area or office space for the accounts department and staff. However, the best accounting firm in Singapore will offer affordable accounting services and reduces extra costs and burdens.
How To Select The Best Accounting Firm In Singapore
Experienced And Training
When you decide to hire accounting services, you should check their accreditation and reputation in the market. It will help you know about their experience, skills, knowledge, and training. The firm must have a qualified staff for handling your accounts and managing your finances.
Knowledge Regarding Accounts And Taxation
Improper and inaccurate reports and documents can land your company in trouble. You may get penalised for providing wrong information by regulatory bodies or may face fraud due to incompetency. In such a case, hiring an accounting firm with immaculate knowledge and industry experience can save you from the hassle. You must choose a bookkeeping firm that has knowledge of all the rules and regulations of statutory business compliance and can create accurate filings within time.
Charges And Cost
When you want to choose an accounting firm, their charges and fees play a significant role in decision-making. The cost depends on the types and number of services, requirements, demands, and nature of your business. You can check their different packages and services. Moreover, the services should be clear and transparent with no hidden charges.
Ask For Referrals
Looking for recommendations and asking for referrals is one way to find the best accounting firm for your business. You can ask colleagues, family, friends, or other businesses. Moreover, searching over the internet and reading reviews will also give you an idea about the different firms and their work procedure.
Why Choose Aglow Corporate Services
Aglow Corporate Services Pte Ltd has well-trained and experienced accountants who can manage your accounting details with efficiency and accuracy. As the best accounting firm in Singapore, we offer consultation regarding your accounts and meet your accounting needs with care and vigilance. We help you draft financial reports and listings for business compliance. With our excellent services, you will not require any further financial assistance. We are equipped with enough skills to deal with your everyday financial affairs and bigger deals without compromising quality and time. Contact us for affordable accounting service and grow your business to new heights!