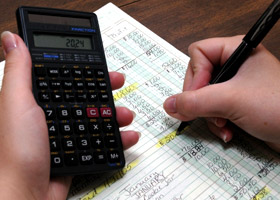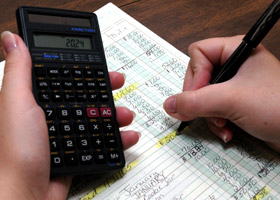 Under Section 171 of Singapore Companies Act Charter 50, a company is required to appoint a Company Secretary within 6 months of its incorporation. Aglow Corporate Services Pte Ltd offers a comprehensive range of Corporate Secretarial Services in Singapore.
OUR SERVICE COVERS THE FOLLOWING:
Provision of a Company Secretary service in Singapore as required by the law.
Maintaining and updating of the Company™'s statutory registers and records
Filing of all necessary documents and forms with Accounting & Corporate Regulatory Authority (ACRA)
Ad-hoc assignments such as allotment and transfer of shares, amendment of Memorandum and Article of Association
Sending reminder letters on the due date for holding Annual General Meeting and submission of Annual Return to ACRA
At Aglow Corporate Services Pte Ltd, we pride ourselves in providing high quality corporate secretarial services in Singapore. We have a qualified company secretary in Singapore to handle your corporate secretarial matters. We give you a peace of mind by ensuring compliance with statutory requirements. You are assured that all necessary returns are completed and lodged with ACRA on time.
What Is The Significance Of A Qualified Company Secretary In Singapore?
A company™'s secretary has various responsibilities and tasks to complete. ACRA (Accounting and Corporate Regulatory Authority) is an authority that checks corporate compliance in Singapore and requires annual reports and documents from the company on time. If the company does not submit those documents within time, the governing will contact them and impose some penalty.
A secretary firm in Singapore provides corporate secretarial service in Singapore. They handle and deal with all the nuances and help the companies in their administrative tasks. The firm appoints a qualified company secretary in Singapore, who takes up the responsibility of managing all the documents and simplifying procedures. That is the significance of a secretary and the reason behind the rise in the need for company secretary service in Singapore.
Nowadays, companies prefer to hire corporate secretary services in Singapore. They take help from the experienced and trained provider of secretarial services in Singapore to handle their company's trivial matters and facilitate them in setting up their businesses. When you hire a company secretarial service in Singapore, it will facilitate your company and business in the long run. With better and more accurate statutory compliance, you can get everything done in a timely manner, without any errors. Besides this, corporate secretarial teams are rigorously trained in better problem management and solving.
Moreover, a firm providing secretarial services in Singapore advises you on statutory compliance and the rules and regulations of the ACRA. It focuses on all daily and specific assignments to perform them successfully and free up your time for core business activities.
Functions Of Secretarial Services In Singapore
When it comes to complying with the secretarial rules and regulations for Singaporean companies, you end up with two choices.
The first choice is to hire an in-house secretary that becomes part of your company.
The second choice is to hire services from a reputable firm that offers corporate secretarial service in Singapore.
Hiring a firm for secretarial services is a better option as they will appoint an experienced secretary, with skills and expertise in managing managerial tasks. In contrast, you will have to train an in-house secretary.
Company secretory service will maintain the documents and statutory register book. It ensures a smooth operation and function of the processes in compliance with the regulations. Also, they prepare the annual reports and act as the nominated secretory.
A corporate secretory service provider also offers feedback and advice to the company's director managing their statutory duties. Further, they provide information and communicate with the management. Their significant responsibility is to comply with the regulations and rules of the ACRA.
Secretarial services help the companies in following business ethics. So, they facilitate businesses in performing their duties as per the law with dedication. These professionals are adept in taking care of an organisation's compliance and work for their benefit and growth.
Benefits Of Hiring Corporate Secretarial Service In Singapore
Accurate And Efficient Handling Of Tasks
A secretary firm in Singapore has trained staff to handle your administrative work and deal with issues efficiently. When you outsourced accounting services and secretarial services to a competent firm, it makes sure to adhere to all the rules and regulations of Singapore's regulatory bodies and fulfil their requirements on time.  You need not worry about penalisation, late or wrong document submission, and inaccurate reporting. A qualified secretory will manage all these tasks on your behalf.
Experienced And Skilled
Companies that provide company secretary service in Singapore have knowledge regarding all the laws and rules of the corporate sector. They have the experience and skills to deal with corporate matters and administrative functions efficiently. These firms focus on their clients and manage their work with dedication and competency.
Free-Up Administration™s Time
By hiring a firm for accounting and secretarial services, you shift the responsibility of compliance and the company's registration to them. It takes your mind off of all the records and paperwork required for your company. So, you can focus on your business matters and activities. It will help you improve your company™'s function and develop your business with more time and zeal. That will help you look after other aspects of your business and face challenges.
Convenience And Comfort
If you hire the right secretary firm, their knowledge and expertise will bring you ease and comfort. You will be sure that efficient personnel is handling your administrative work. So, your requirements and procedures will be done correctly, quickly, and accurately. That will facilitate you in avoiding any last-minute hassles, penalties, late submissions, and incomplete reports.
Reliable Services
The reason behind outsourcing secretarial services is that you can trust them with systematic and well-organised work. You can depend on them for the submission of reports on time. Their well-trained staff is capable of handling all the administrative activities. Thus, they will deal with all the statutory compliance and regulatory requirements without causing you any stress.
Further, corporate secret service providers also offer feedback and advice to improve your business. They can help you in developing your company and enhance its operations. These firms tailor their services as per the needs and requirements of the clients. So, you can depend on them for proficient insights and customised services.
A Wide Range Of Services
Professional secretarial service providing firms also offer various other services other than secretarial. You can hire them for a range of services, such as accounting services, company registration and incorporation, taxation, and payroll. You can take advantage of these corporate services and outsource them to get assistance from these experienced firms' expertise and skills.
Economical And Affordable
Hiring corporate secretary services in Singapore is cost-efficient and economical for businesses. It helps them save several expenses, and they can save lots of money, which you can further use for the development of the company. The expenses can include the training and hiring of the in-house secretary and staff. It would include an arrangement of training sessions and employee packages. However, when you outsource secretarial services, you will get trained, skilled, and expert individuals at an affordable corporate secretarial service fee.
Why Should You Choose Aglow Corporate Services?
If you hire Aglow Corporate Services Pte Ltd, you can rest assured to receive the best company secretarial service in Singapore. We help businesses set up efficiently and handle their business activities. You can outsource your accounting and secretarial services, and we will ensure timely and efficient administrative work and functions. We assist you in understanding and carrying on with the compliance needs. We take care of all the hassles while you can concentrate on your business and expand it. Schedule an appointment today and contact us for the excellent services at affordable corporate secretarial service fees.