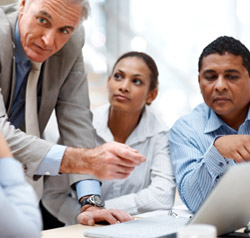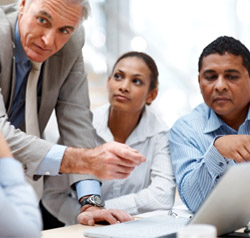 Before setting up a business, the first consideration is to decide on the correct business entity that will meet your business needs. The most common business entities available in Singapore are Sole Proprietorship, Limited Liability Partnership, and Private Limited Company. We will assess your business and advise you on the right business entity to be used, which will help you with company registration in Singapore.
We also offer incorporation service in Singapore for the companies. Our Incorporation Package Includes:
Registration of company name
Incorporation of Private Limited Company (inclusive of government fees)
Memorandum & Articles of Associations
Common Seal and Company Stamp
Share Certificate
Company Business Profile
First Directors Resolution
How To Register A Company In Singapore?
Company registration in Singapore is not as challenging as it may sound. In fact, the government also supports new businesses and start-ups in their initial days and offers tax exemptions. The Accounting & Corporate Regulatory Authority (ACRA) is the governing body and regulatory authority in Singapore for company registration and incorporation. You need to follow its procedure and register your company as per the compliance requirements.
Even though company owners can submit their application for company registration online, they sometimes fail to fulfil all the requirements due to a lack of knowledge. In such a case, they can employ incorporation service in Singapore, register their companies under the supervision of professionals, and let them handle all the procedures.
When it comes to foreign business personnel, they cannot register a company on their own; they will require the services of a company registration service provider. The professional and expert agents will deal with the company registration processes on their behalf. Even the local business owners can benefit from these services and save themselves from the hassle, trouble, and extra efforts.
Requirements For Company Registration In Singapore
There are a few essential requirements and pre-requisites for company registration in Singapore. The firms offering incorporation services in Singapore can guide and facilitate the business owners about these registration requirements.
The requirements for company registration are:
Name Of The Company:
You must have approved the company's name before proceeding with its registration. The first step would be to register the name of the company and approve it with the ACRA.
Registered Local Address Of The Company:
All the companies and businesses setting up in Singapore need a local registered address of the company for its registration. This address will indicate the company office and where all the company's documents will be kept.
Details About The Director:
Even though both the locals and foreigners can be directors of the company in Singapore; however, at least one director should be a Singapore resident. Those people are considered Singapore residents who are Singapore citizens (locals), a permanent residents of Singapore, or someone who holds the Employment pass in Singapore. Foreign companies can choose a director out of all these options, but corporate directors are not allowed.
Presence Of Shareholders:
For company registration, the presence of at least one and a maximum of fifty shareholders is allowed. These shareholders can be corporate entities or individuals. Moreover, 100 percent foreign shareholding is also permitted for companies in Singapore.
Paid-Up Initial Capital:
The company must have an initial paid-up capital of about S$1. Later on, the company can increase its shared capital by adding more capital.
Appointment Of Company Secretary:
By the rules of ACRA, the company must appoint at least one corporate secretary within six months of its registration and incorporation. The competent secretary can be an individual or secretarial service provider.
Steps For Company Registration In Singapore
Registering your company is easy, quick, and efficient. It can be done in these three steps:
Name Approval Of The Company By The ACRA
Even before registration, your company™'s name must be approved by the ACRA. It is a quick and straightforward process that can be done online. However, you need to keep a few guidelines in mind for the selection of your company™'s name:
The company name should be unique and non-identical to any other existing organisation in Singapore.
The name should be free of any vulgar or obscene words or phrases.
Exclusive businesses that include words like law, legal, finance might be transferred to other authorities for approval, which will delay the approval process.
The company™'s name must be free of any copyright issues.
If the name of your company is as per the rules by the ACRA, then it will not take long to approve it. After approval, your company™'s name will be reserved for at least 120 days. You have to incorporate the name within this time duration, or else any other person can reserve it.
Preparation Of The Documents Required For Company Registration
After getting the approval for your name, start preparing all the documents required for registration. The documents required by the ACRA would be:
Name of your company registered by the ACRA
Specifications of the directors and their signed consent
Specifications of shareholders
A brief description of your business
Details of the company™'s address registered in Singapore
Foreigners must submit a copy of their visa and passport with proof of residence.
Details of the company secretary with the signed consent
The incorporation service in Singapore that you hired for company registration may also conduct an inquiry to support the information you provided and to verify it. A background inspection of the shareholders and directors might also be done.
Registration Of Your Company With ACRA In Singapore
After the name approval and preparation of documents, a company is ready for registration. Through the online procedure, the company can be registered in a short time. In some cases, when approval from any other agency or authority is required, then the process can delay for a few weeks. After company registration in Singapore, you can start your business activities officially.
Choose Aglow Corporate Services Pte Ltd
Aglow Corporate Services Pte Ltd offers an incorporation service in Singapore for company registration in Singapore. We help the start-ups in fulfilling all the requirements needed for registration and approval from the ACRA. We set up your business profile and assist you in the preparation of documents. After company incorporation, we also support you in statutory compliance for the business. Contact now if you want to get your company's name registered in Singapore!